Camping by the sea in Sigean
Campsite at 10 min from the beach in the Aude
Located on the seaside, our Aude campsite is close to the beach: it is about 17 km from the beach at Port-la-Nouvelle, a 10-minute drive. You can get there easily by car from the campsite, ideal to enjoy the water pleasures between waves and fine sand. Swimming, sunbathing on the beach, water sports, there is no shortage of things to do just a stone's throw from our campsite.
The beach of Port-la-Nouvelle, located on the Boulevard du Front de Mer, is central and is lined with many restaurants and shops. Parking is free. The beach has been awarded the Blue Flag and the Quality Bathing Water labels.
Playgrounds allow your children to have fun on the sand. In the immediate vicinity of the beach, you will find a sailing school perfect for practising water activities such as kite surfing or windsurfing with family and friends. Young and old can enjoy the beach to indulge in their favorite leisure activities during your holiday in the Mediterranean between sport and relaxation. Come and relax at our campsite near the sea.
Camping at 5 min from the lake in Sigean
La Grange Neuve is only 5 km from the pond of Peyriac-de-Mer, a picturesque Mediterranean village, which you can reach on foot from the campsite. It is indeed close to the ponds, ideal to go there and enjoy with the family all the activities offered by this superb natural site.
The ponds are divided into several lagoons including the Saline in the west, the pond of Bages-Sigean and the pond of Doul. The latter covers 37 hectares and is one of the saltiest Mediterranean ponds in France. There are beautiful walks around the lake that are accessible to children. The site benefits from a magnificent luminosity which transforms the landscapes according to the time of the day during which you make your walk. Walk along it and get a good view from above; the landscape is sensational.

A small natural paradise for simple walkers, the pond of Peyriac-de-Mer is also idyllic for fishing aficionados or sportsmen. As for swimming, you will have the incredible sensation of being weightless in the water. Whatever the activity, you are sure to find what you are looking for at the Peyriac-de-Mer lake. Don't hesitate to book your stay in Occitania in our campsite near the pond of Peyriac-de-Mer to get there ! When you return from your swim, discover the African Reserve of Sigean, a must see during your stay.
---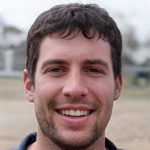 "Great stay in the Aude. The campsite is close to the sea and the river. We were able to go for nice walks in the evening along the seaside and swim in this very calm and pleasant sea."

– Patrick
---
our rentals and the african reserve in sijean